All
S&S Diesel Motorsport
injectors, with the exception of TorqueMaster and 30% over, feature a modern SAC-style nozzle that is much more durable when compared to the previous generation stock VCO nozzle.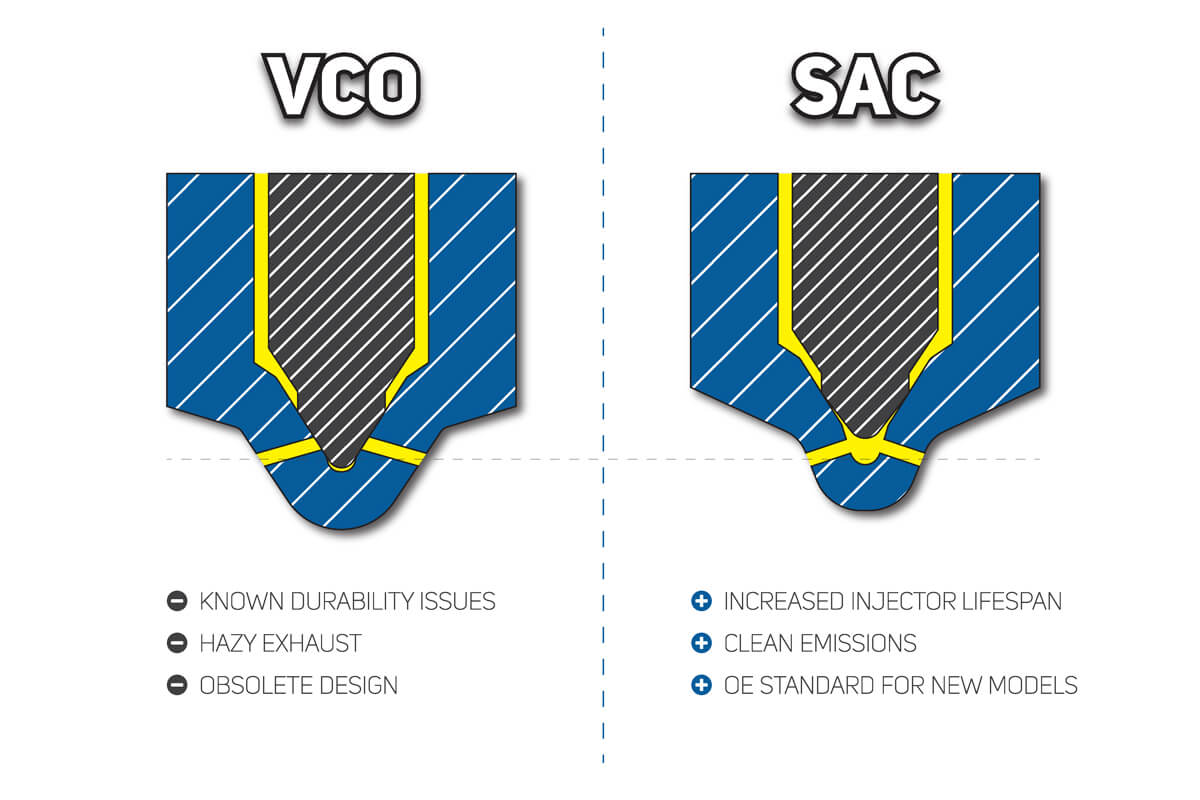 New
SAC00™ Injectors
The
S&S Diesel Motorsport
SAC00™
injectors are a game-changer for LB7 Duramax owners who want increased durability without an increase in fueling. S&S has teamed up directly with Bosch to develop a stock-flowing LB7 SAC nozzle to replace the obsolete VCO nozzle that is currently used on stock LB7 Duramax fuel injectors. The end result is an emissions-friendly, direct replacement
SAC00™

 
injector that will outlast the original equipment by far. Benefits of the
SAC00™
injectors are:
Increased fuel injector lifespan
CARB compliant (EO number D-756-2)
Stock fuel delivery, no calibration required
Direct replacement for 2001 – 2004 GM Duramax-powered pickup trucks
SAC00™

 
are exclusive to S&S, so LB7-equipped truck owners can take comfort in knowing that every
SAC00™
LB7 Duramax injector is a genuine
S&S Diesel Motorsport
product. The LB7 Duramax is a great engine, yet the stock VCO injectors are notorious for having a short lifespan. The S&S
SAC00™
injectors will make the dreaded 50,000-mile LB7 injector haze a thing of the past, and do it for an affordable price.
S&S Diesel Motorsport products carry a 
two-year unlimited-mileage warranty
 from the date sold.  The warranty is attached to the product itself and can be transferred to subsequent owners within the two-year period. Any suspect hardware must be returned to S&S for evaluation, and will be repaired or replaced at S&S discretion. Damage from improper usage and external contaminants, such as but not limited to, water and debris is not covered under warranty. Customer is responsible for testing charges on unwarrantable hardware. S&S Diesel Motorsport is not responsible for labor, shipping charges, lost time, damages, travel, hotel and any other cost incurred as a result of a warranty claim.